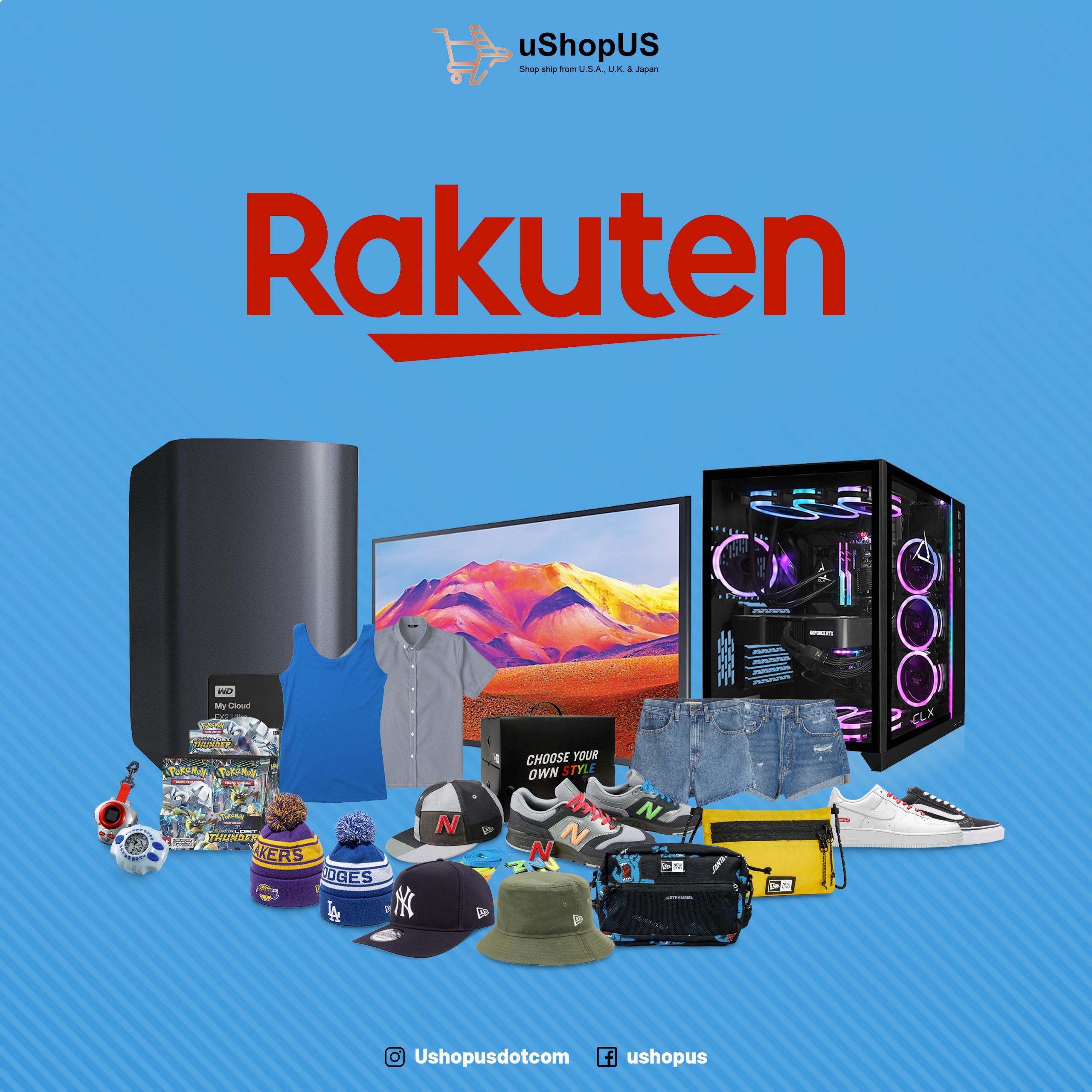 Are you an avid online shopper looking for a retail wonderland? If you are, then you must have heard of Rakuten Japan, the e-commerce giant that's often dubbed as Japan's answer to Amazon. You can find almost everything under the sun on the Rakuten Japan website, from trendy clothing to popular beauty items.
With an array of promo codes, cashback offers, and coupons, shopping on Rakuten Japan was a true global joy. But alas, Rakuten Japan recently closed its international site, leaving many shoppers feeling down and out.
Don't worry, though, because uShopUS is here to save the day and keep your Japanese shopping dreams alive! In this blog post, we'll dive into the allure of Rakuten, Japan and show you how uShopUS can ensure you never miss out on this retail paradise.
Why Choose Rakuten Japan: The Land of Rising E-commerce
Vast Selection: Rakuten Japan offers a diverse range of products for fashion, tech, and beauty enthusiasts.

Frequent Deals: Rakuten Japan offers promo codes, cashback, and coupons to enhance shopping experience.

Quality and Authenticity: When you shop at Rakuten Japan, you can be confident that you're getting authentic and high-quality Japanese products.

Cultural Treasures: Rakuten Japan offers a gateway to Japanese culture, featuring traditional clothing and pop culture merchandise.
How to Shop Rakuten Japan with uShopUS: A Step-by-Step Guide
Browse Rakuten Japan: Visit Rakuten Japan's website here and find the items you crave.

Register with uShopUS: If you're not already a uShopUS member, sign up at uShopUS. It's quick and free.

Submit Your Request: In your uShopUS account, complete the "Buy for Me" form, including the item's link from Rakuten Japan.

Payment: Pay 50% of the total cost upfront.

Parcel Arrival: Once your parcel reaches the uShopUS warehouse, we'll notify you via email.

Complete Payment: Pay the remaining balance.

Your Items on the Way: Sit back, relax, and eagerly await the arrival of your treasures. uShopUS takes care of all the international shipping, ensuring your items reach you safely and promptly.
Rakuten Japan, often compared to Amazon, provides access to a wide range of Japanese products, culture, and deals. Although the closure of its international site may have dimmed the shopping experience for some, uShopUS offers a glimmer of hope for global shoppers.
With uShopUS, you can quickly get your desired products from Rakuten, Japan, with just a click. So, continue your Japanese shopping adventure with uShopUS today and unlock the secrets of Japan's digital marketplace.