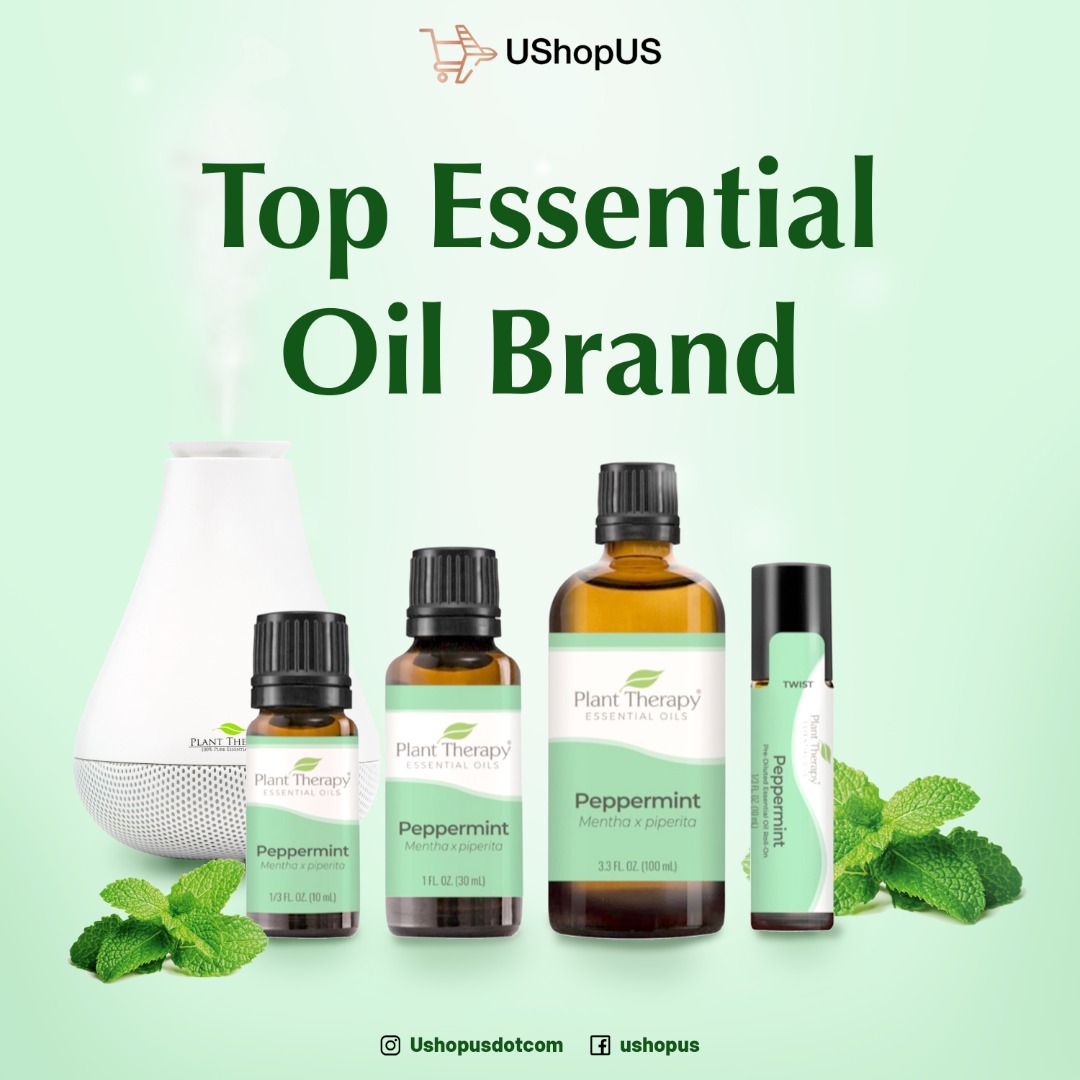 Everyone loves essential oils because the smell can improve your mood, reduce stress and help you get a good night's sleep. Here are five of the most purchased brands on Amazon:
- Plant Therapy strives to produce natural living options at an affordable price for its customers.
- They are popular because they are of excellent quality, extremely affordable, have rigorous testing processes, and provide third-party testing reports.
- The best-selling item is their Lavender Essential Oil.
2. doTERRA
- This brand aims to provide high-quality essential oils in order to help its customers lead a wellness lifestyle.
- Their customers are big fans of their high testing standards, potent essential oils, and affordable prices.
- The best-selling item is their Peppermint Beadlet Essential Oil.
- Rocky Mountain Oils focuses on developing pure and safe essential oils for the entire family's consumption.
- They are one of the most purchased essential oil brands on Amazon because they put a heavy emphasis on the authenticity of oils, thorough third-party testing, and chemical-free products.
- Their company produces other products like diffusers, blends, and even household cleaning products.
- The best-selling item is their Immune Strength Essential Oil Blend.
4. Edens Garden
- They aim to offer unbeatable wellness and price points for every drop of their essential oils.
- The reason behind their popularity is that they have affordable prices, avoid harmful chemicals, have good quality products, and use plant-based oils. Their products include natural deodorant, room spray, and soaps.
- The best-selling item is their Breathe Easier 100% Pure Therapeutic Grade Synergy Blend Essential Oil.
5. Young Living
- Young Living strives to enhance and empower its customers' lives by sharing the benefits of nature's living energy.
- The reason behind this brand's popularity is the Seed to Seal policy, which means that their oils are 100% pure and don't have an expiration date, have pure ingredients, health benefits, and top-notch quality.
- Their best-selling item is their Eucalyptus Globulus Essential Oil.
Ready to improve your health with essential oils? Visit amazon.com for more! When you're done browsing, head over to www.ushopus.com/register