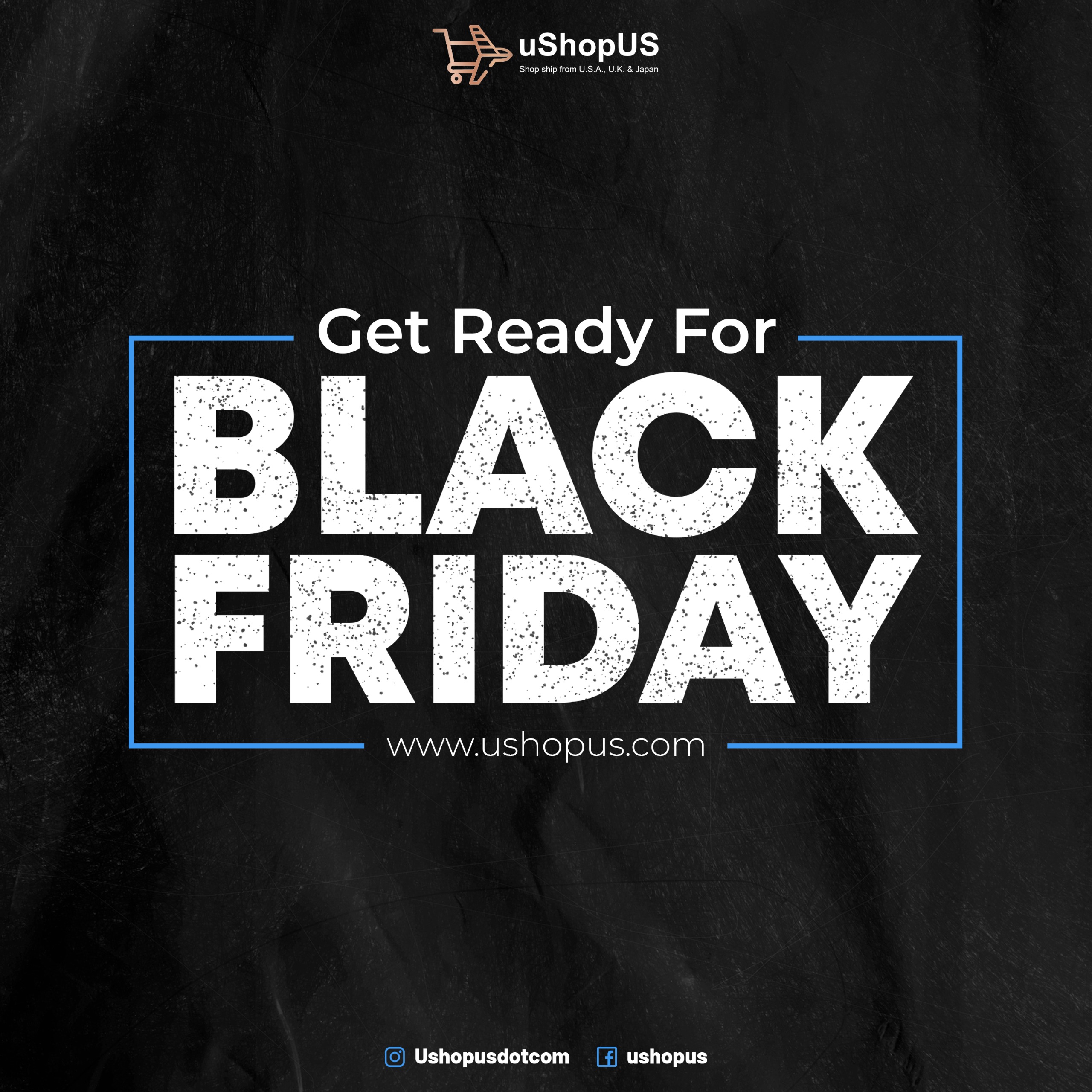 Attention, Global Shoppers! Get ready to unleash the shopping beast within you as the Black Friday extravaganza is here to take you on a wild ride. Brace yourself for an epic shopping experience as the hottest retailers in the USA, UK, and Japan bring you jaw-dropping deals and discounts that you can't resist!
Top Retailers Unleashing Black Friday Magic:
Amazon (USA)
Best Buy (USA)
Walmart (USA)
ASOS (UK)
Rakuten (JAPAN)
But hold on – what's the use of snagging those incredible deals if you're stuck at the shipping gate? Fear not, global shoppers, because uShopUS is here to make your Black Friday dreams come true!
Why Choose uShopUS for Black Friday Shopping?
Global Access, Local Address: Shop from the biggest Black Friday sales with your personal locker address, making international shopping a breeze.
50% Deposit, 100% Excitement: Secure your Black Friday treasures with just a 50% deposit. Pay the rest when your haul reaches our warehouse.
Swift and Secure Delivery: From consolidation to doorstep delivery, we handle the logistics. Your Black Friday spoils will be at your door in no time.
No Sneaky Markups: We believe in transparency. No hidden costs or markups – just straightforward, honest service.
Ready to Dive into Black Friday? Here's How:
Register at uShopUS.com/register.
Shop the Black Friday deals from your favorite retailers.
Ship to your personal locker address provided by uShopUS.
Pay just 50% upfront to secure your purchases.
We'll handle the rest – from consolidation to international delivery.
Join uShopUS and let's make this Black Friday the shopping experience of a lifetime! Don't miss out – dive into the deals now!
Any questions? We're here to assist. Happy Black Friday Shopping!