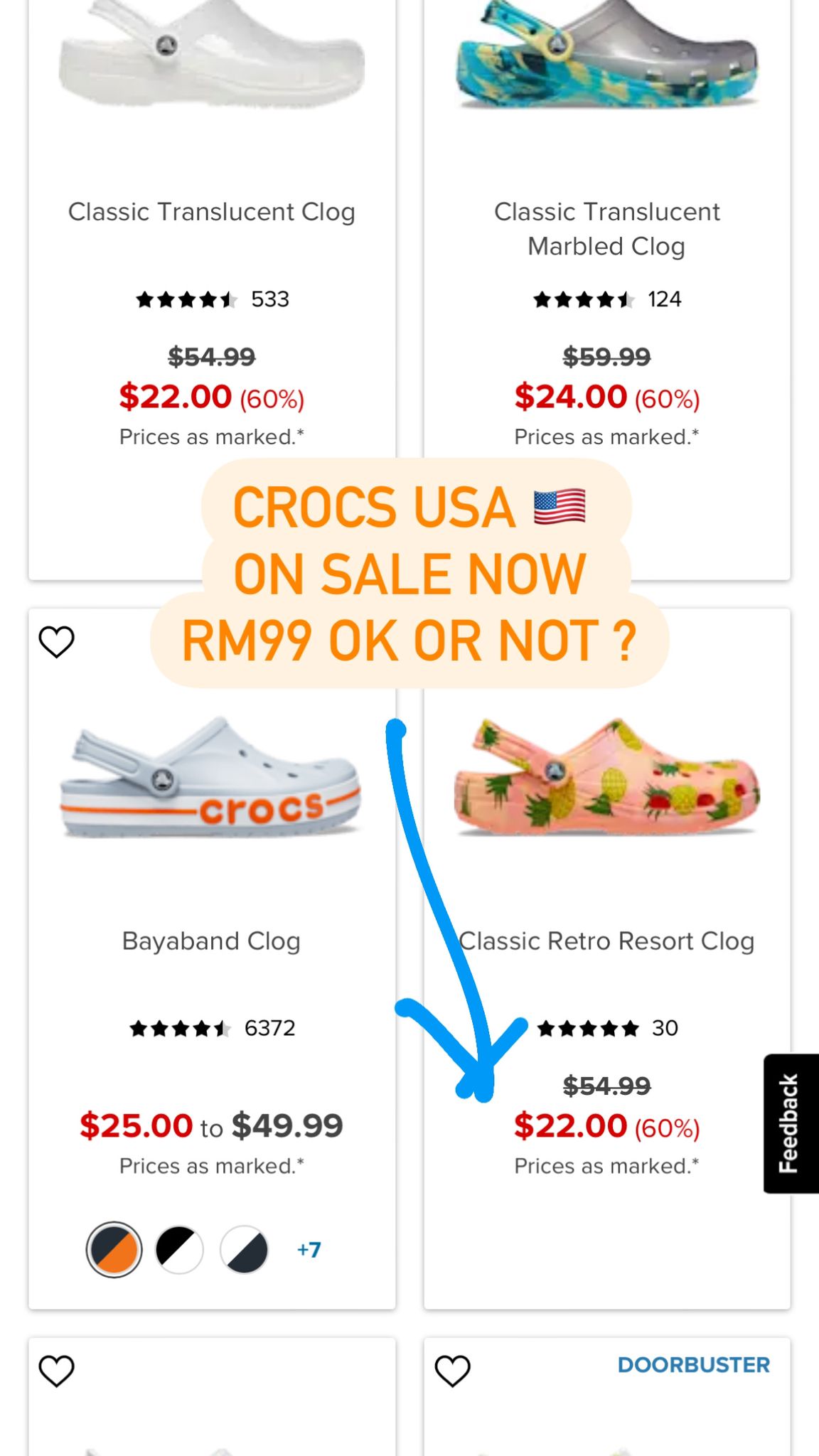 Despite years of mockery and ridicule, Crocs have made their comeback and reclaimed a spot in the footwear world. The pandemic provided the groundwork needed for their comeback as everyone resorted to online shopping during home quarantine. So, they prioritized comfort and functionality over their everyday style. Thus, their sales skyrocketed during this time period. Crocs have solidified its status as a household footwear staple because the brand has collaborated with famous names like Balenciaga, Justin Bieber, and Post Malone.
Here's some good news for those who want to join the Crocs bandwagon! They're having a winter clearance sale so you can get your pair of Crocs for way cheaper! Don't deny yourself the comfort of Crocs!
All you need to do to make the Crocs yours is to:
1. Register an account at uShopUS.com.
2. Browse the sale items at Crocs.com and use the provided shipping addresses.
3. Check your dashboard for updates from our team.
4. Make sure all payments are made.
5. Wait patiently for your parcel between 7-25 days from departure.
Check out all the sale items at Crocs.com and when you're ready to ship, visit us at uShopUS.com.